Professional Water Damage Restoration Services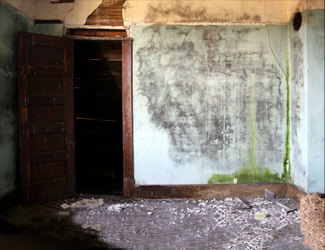 Flooding damages a building right away through the immediate exposure to water. However, greater damage is caused by the resulting mold growth within the affected structure.
Mold growth can lead to serious health issues, as well as damaged property, lawsuits, and even potential structural issues.
For a business, municipal building, or similar structure, floodwaters also mean one powerful truth: your building is closed for business until the damage is remediated.
We appreciate the urgent need for speed and competence when restoring a building that has been affected by flooding of any type.
To this end, we provide our clients with 24-hour emergency service, fast response, and some of the most capable disaster restoration contractors in the industry. We offer written water removal quotes throughout Illinois & Wisconsin. Our service area includes Kenosha, Waukegan, Arlington Heights, nearby areas such as Lake Bluff, Kenilworth, Evanston, Palatine, Skokie, Janesville, Des Plaines, Mount Prospect, Winnetka, Golf, Buffalo Grove, Crystal Lake, Wheeling, Glenview, and the surrounding regions. Call or e-mail us today to schedule an appointment!
Water Removal & Damage Restoration in Illinois & Wisconsin
Unlike other hazardous materials (such as asbestos) there are no clear regulations for "clearance levels" when conducting mold removal and remediation in Illinois & Wisconsin. However, the EPA has provided these goals for contractors seeking to perform successful mold remediation:
Identify Source of Moisture: Many contractors find one source of moisture, address it, and stop. However, there are many scenarios where multiple water sources work together to contribute to indoor moisture problems. In other cases, water may be contaminated with bacteria, sewage, or toxic chemicals and will need special treatment. A complete inspection is the best way to catch all water issues before they turn into a mold problem.
Search for Hidden Moisture: The obvious problem of standing water is often just the tip of the iceberg. Wall cavities, insulation, tiled ceilings, cavities underneath floors, and the insides of electrical conduits can also lead to enormous damages if not addressed quickly.
Address Water & Mold Damage: Water residing underneath floors may have caused some deterioration of flooring. Electrical building components may have short circuited, rusted, corroded, or become otherwise damaged by the water intrusion. Paper, furniture, and other items will show water damage, and drywall may need to be partially or completely replaced.
Conduct A Follow-up Visit To Ensure Proper IAQ: A followup visit can ensure that all sources of moisture have been eliminated and that the proper indoor air quality has been restored to the home.

Water Removal & Air Quality
According to a study in the International Journal of Indoor Environment and Health, as much as 30-50% of respiratory health effects have been related to indoor moisture-related problems. These moisture problems include leaky roofs, gutters, pipes, extinguished fires, groundwater flooding, hurricanes, and more. When mold is allowed to establish itself and thrive in a building, as many as 20% of mold repair jobs may end in demolition.
Illinois & Wisconsin Water Removal Services
At United Services, we've been providing professional commercial water removal services for structures of all types since 1981, and we have the skills, training, equipment your structure needs for a permanent solution.
We're prepared for water removal of all types, including scenarios where the water contains unsafe levels of bacterial contamination.
Our staff of water removal contractors takes pride in providing fast, professional response for commercial and residential clients dealing with a water-damaged structure.
We offer flood restoration quotes every day of the year. For emergencies, we also provide immediate emergency service visits.
Our Illinois & Wisconsin service area includes , nearby Evanston, Kenilworth, Lake Bluff, Skokie, Janesville, Des Plaines, Palatine, Mount Prospect, Winnetka, Golf, Buffalo Grove, Crystal Lake, Wheeling, Glenview, and many surrounding areas.